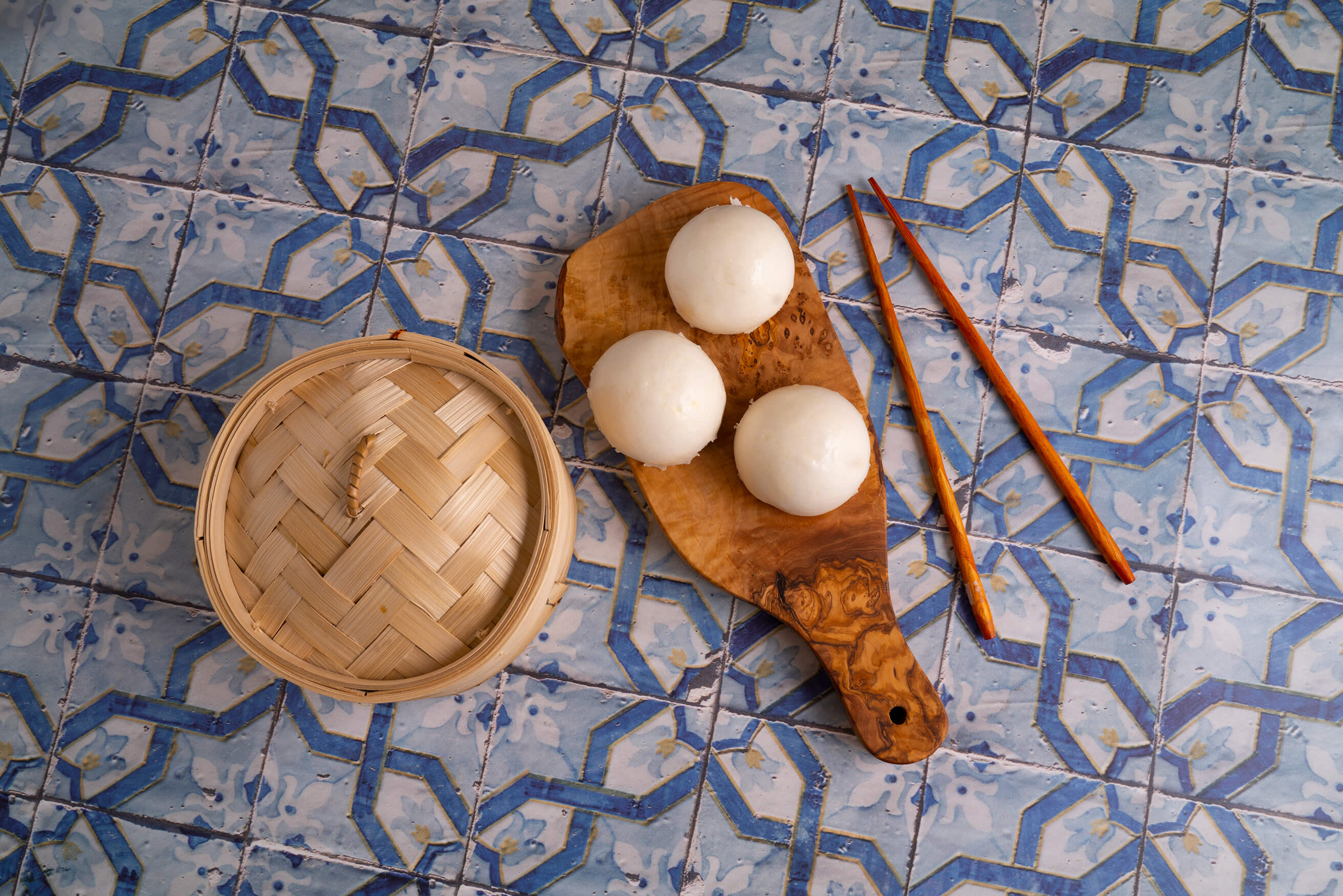 Our Story
The Mai Dim Sum team has created a 100% Handmade, contemporary, gourmet, dim sum focused menu, offering hot delivery in South West and South East London, and a Nationwide frozen delivery service.
Steamed Dim Sum have an excellent balance of macronutrients and can be enjoyed at all times of the day. Better still, they steam very well, straight from frozen.
Our menu is simple, creative, fresh and delicious. 
Co-Founder
Meet our co-founder Xiaojuan Yuan, or Yuan as she likes to be known. Yuan and her husband Louis set up Mai Dim Sum during the pandemic.
Yuan had only recently moved from China to London to marry her husband. She was taken aback by how well educated Western people were about Chinese cuisine and in particular, dim sum.
Noticing there were very few specialist dim sum operators in the market, Yuan set out to create her business and Mai Dim Sum was born.
Core Ethos
Mai Dim Sum is committed to, where possible, avoiding single use plastic, whilst constantly looking at the best ways we can deliver the food as Chef would like it to be served. 
Our commitment extends to choosing locally sourced ingredients, where we can.
Our central kitchen uses energy from renewable sources.
Our experienced chef team also ensures that food waste is kept to an absolute minimum. Biodigesters process the limited food waste onsite and our oil is turned to biofuel.
Contact
We will try to get back to you as soon as possible but please allow us some time whilst we focus on making delicious dim sum.
Please use the delivery platforms to check whether we can deliver hot food to you.