Pork and Prawn Shui Mai & Prawn Har Gau win Great Taste 2022 award
Tasted by the experts, the Pork and Prawn Shui Mai and the Prawn Har Gau from Great Mai Ltd (t/a Mai Dim Sum) is awarded a Great Taste 2 star and 1 star respectively in 2022
London-based gourmet dim sum producer, Mai Dim Sum has been named among the top food and drink producers globally this year, picking up a highly prized 2 and 1 star Great Taste awards for its "Pork and Prawn Shui Mai" and "Prawn Har Gau".
More than 14,000 products were put through the competition's rigorous blind judging process; and Mai Dim Sum's products were dubbed "super more-ish and addictive" at the world's most coveted food and drink awards. 4,078 products were awarded a Great Taste 1-star – 'food and drink that delivers fantastic flavour', 1,237 were awarded a Great Taste 2-star – 'above and beyond delicious', and 241 were awarded a Great Taste 3-star – 'extraordinarily tasty food and drink'.
The Great Taste judges "were really impressed with the juicy meaty texture and could differentiate between the pork and prawn" they "wanted more" of the Pork and Prawn Shui Mai.
100% Handmade with high quality ingredients and nothing artificial, these dumplings, were among 5,556 products to receive a Great Taste award in 2022 (which is only 39.1% of the total products entered).
Xiaojuan Yuan, Director of Great Mai Ltd comments: "We are delighted to have won two Great Taste awards for our Pork and Prawn Shui Mai and Prawn Har Gau. I have dreamt of this moment and am so proud to be adding the iconic black and gold Great Taste logo to our products!"
"Mai Dim Sum was born in the pandemic. Our first orders were sent out in July 2020 so to be where we are today is just wonderful".
"Being recognised with a Great Taste 2-star and 1-star means so much to independent producers such as myself, as it makes all the hard work and determination worth it! Great Taste is the most recognised accolade for taste and quality in the food and drink world, so it really is a big win! Yuan concludes.
Both products are part of a focused selection of 100% handmade dim sum on offer from Mai Dim Sum.
They are available frozen for steam at home or can be enjoyed on Deliveroo in SW London and more recently for dine-in in our pop up restaurant just off Russell Square, London.
-ends-
For more information, imagery or interview opportunities, contact Xiaojuan Yuan (Yuan) on x.yuan@greatmai.com
Check us out on instagram @mai_dim_sum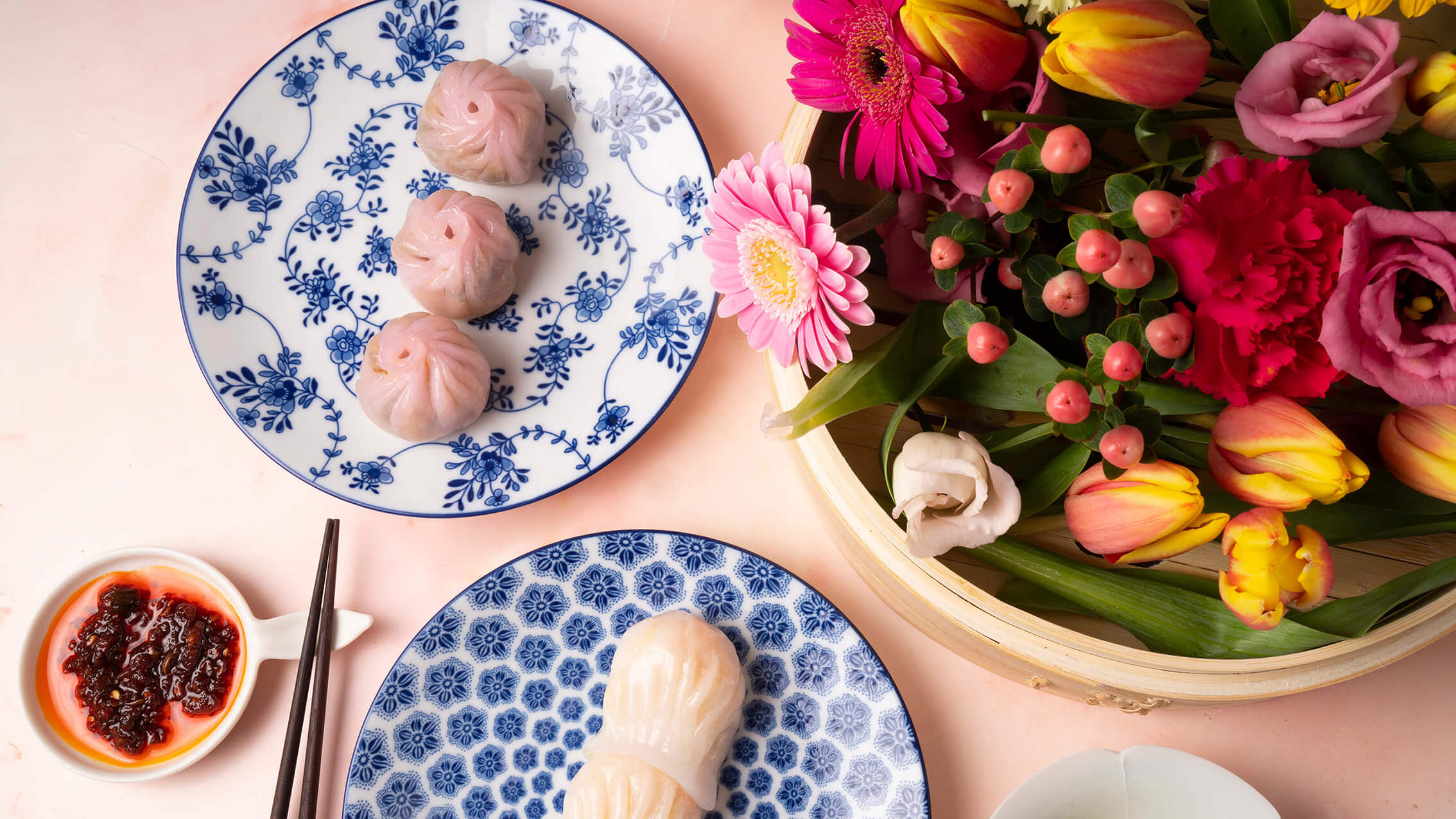 Story
Happy International Women's Day
Today is International Women's Day. ❤️ If you've followed us for a while, you'll know of our wonderful co-founder, Yuan. Previously she was interviewed on her story, and how she started up a busi...
Read more
Dim Sum Delights Meet Cocktail Magic
  We are absolutely over the moon to announce our partnership with the sensational Soho cocktail bar @thethinwhitedukelondon Incredible cocktails in beautiful surroundings! Recipe for a wonderful e...
Read more
Contact
Table Reservations and Private Event Bookings